Internet
Web hosting, Internet access and VoIP
Add to your Aztus hosting the professional services offered by our partner B2B2C.ca.
Aztus' Web hosting service quality is mainly due to the professionalism of its technological partner, B2B2C. Their reliable hosting service is one of the pillars of our service quality.
If your telecommunication needs extend beyond Web Hosting, we highly recommend our partner B2B2C. They offer a complete range of reasonably priced services for your business, making them an excellent alternative to network giants.
*Since 2008, Aztus has relied on B2B2C for the hosting of its server network and its redundant Internet access.
In partnership with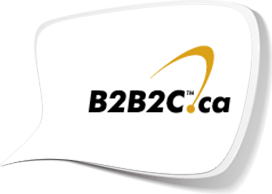 Discover
their
residential
services!